Samsung's printer division was acquired by HP in September 2016, and it promptly discontinued support for all Samsung-badged printers.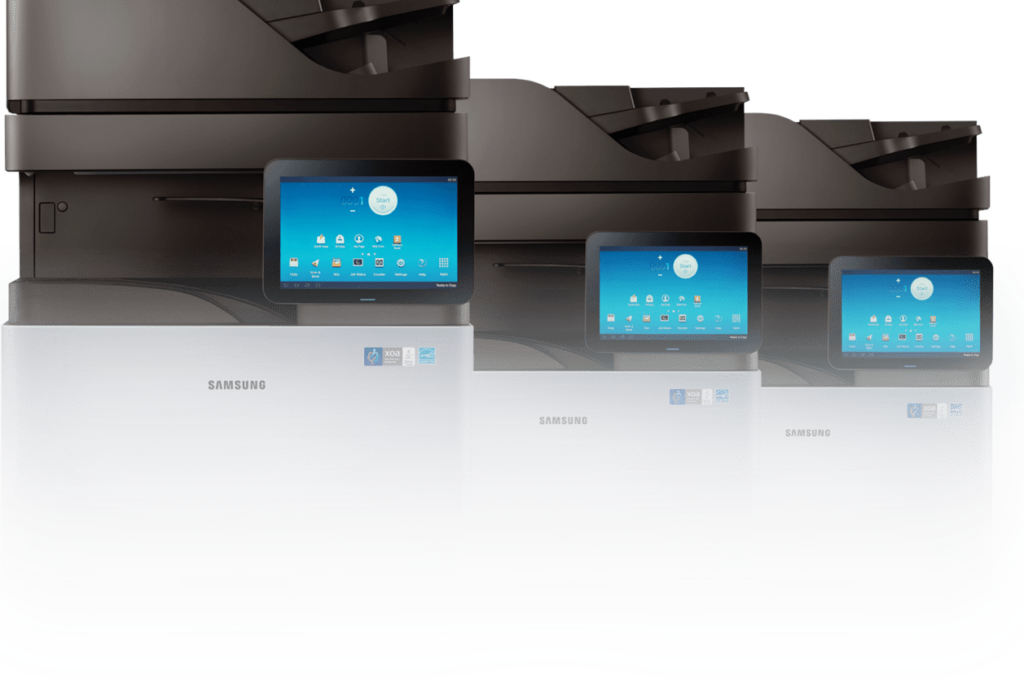 Barlop was a Samsung Dealer for over 5 years, and with this transition, was then an HP dealer as well. HP Supported Samsung printers for 3-5 years after the acquisition, and dealers were promised support and service until END OF SERVICE LIFE (EOSL) . Attached are the machines and dates and that Samsung line and older HP models will no longer be supported. This means that parts, supplies and technical support will not be available after these dates.
STATED BY HP DOCUMENT ATTACHED
HP Will discontinue support for the product number lists in this document after these products have reached their end of life. After the EOSL date, it will not be possible to get support from HP regarding the following areas:
Spare parts availability: HP does not guarantee the availability of spare partes after the EOSL date, some parts may be available until stocks are depleted.
Consumer Products: Toner, Drums, Waste toners will depend on availability and stock.
Phone support discontinuance: HP will not provide online phone support for the EOSLs.
On-site Repair: Hp will not provide onsite support for trouble shooting, repair, setup or any other actions related to the EOSLs
Software support: HP will not provide any kind of support for drivers, firmware, or utilities related to the EOSLs. This includes no support for the new operating systems.
The end of Service life for these machines that were listed as of October 2020, and modified on 01-26-2021 is as follows.

SAMSUNG MODEL
PRODUCT #

EOSL DATE (END OF SERVICE LIFE)

C4062
SS219
9/30/2019
CLX-9301
SS007A-J
9/30/2021
SCX-6555N
SS191B-E
8/31/2021
SCX-8123
SS016B-G
6/30/2021
SCX-8128
SS018A-J
6/30/2021
SL-K4250
SS031
9/30/2021
SL-K4350
SS032
3/16/2023
SL-K4250
SS031
3/26/2023
SL-K4300
SS032
3/16/2023
SL-K4350
SS033
3/16/2023
SL-K7400
SS037
3/16/2023
SL-K7500
SS039
3/26/2023
SL-X4220
SS047
3/23/2023
SL-X4250
SS048
1/31/2022
SL-X7500GX
SS055
1/31/2022
SEE MORE MODELS HERE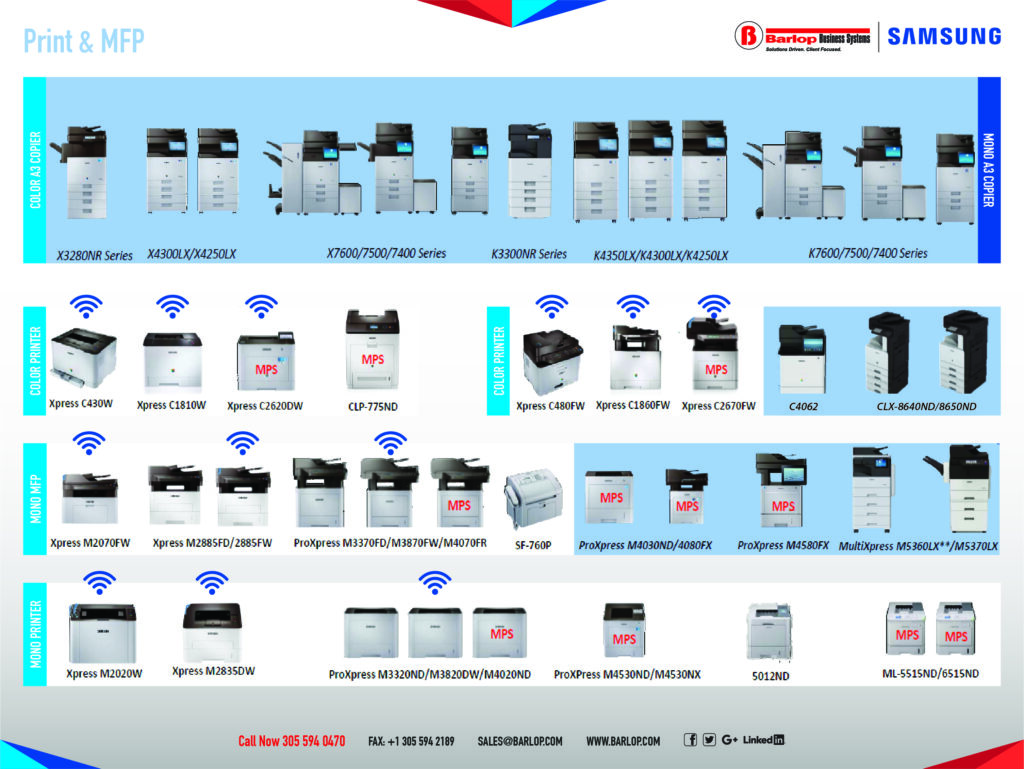 If you are looking to upgrade your current HP or Samsung equipment please click here to learn how to save on your current lease, and have the newest technology with the best service in South Florida.
Contact us today