This year our theme was movies. Toy story and Back to the Future were picked.
We had so much fun preparing and working together to create this team event.
We also celebrated our October Babies birthday with a homemade cake straight from back to the future!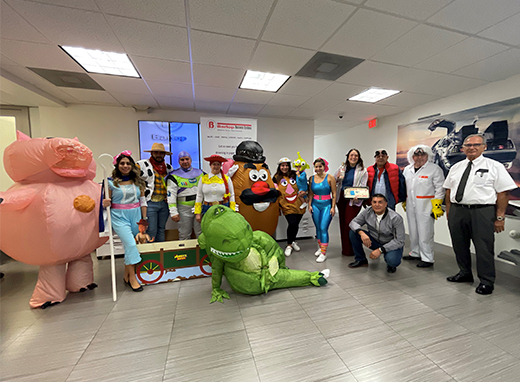 Here is the link to the vote now for your favorite group costume.