Great Places to Work uses Research backed technology, decades of research and consulting, proven model and methodology by using Our Trust Index Survey to research each Businesses' Company Culture. Each employee at Barlop took the survey and gave anonymous feedback on Barlop's work ethic, company culture, managers, company practices and perks. After all employees return the survey back to GPTW, they then analyze the data and determine if Barlop was a great place to work.
We are proud that our team members are happy and satisfied with their work environment and we strive to keep them happy! It's a known fact if your team members are happy, your clients will be happy. At Barlop we contribute employee and client satisfaction to our 4 decades of continues success!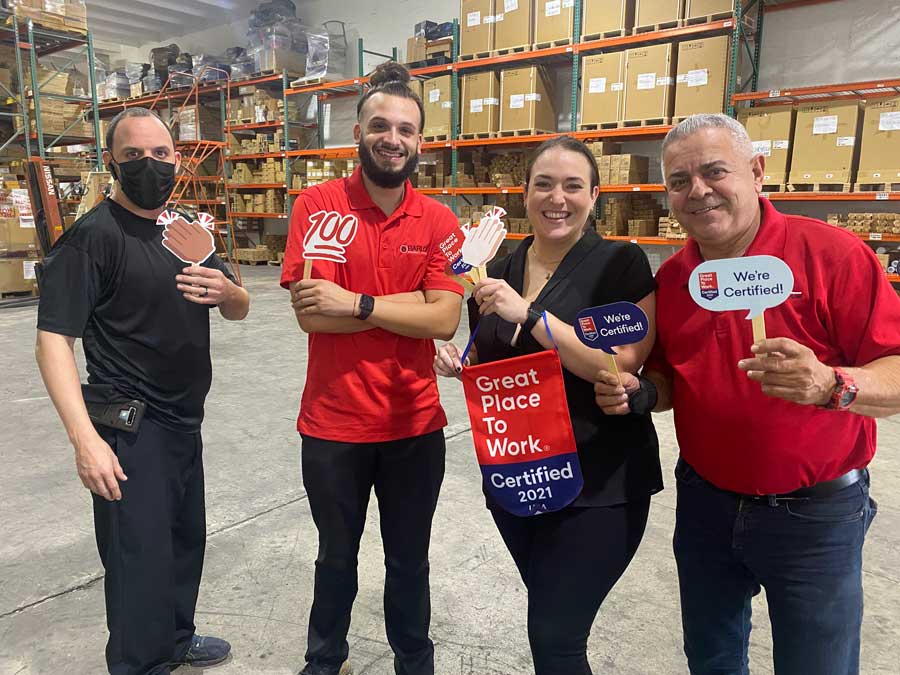 Interested in joining Our Barlop Team? We are currently hiring multiple positions including sales, accounts receivables, warehouse and IT Help Desk!