Cybersecurity best practices for a remote workforce to protect your business are easy when you partner with Barlop.
The remote workforce has been growing for years, but the number of remote workers has recently spiked as entire workforces suddenly became remote. This dramatic change has left businesses and their workers vulnerable to security breaches and cybersecurity attacks. Cyberattacks have increased over 600% since March 2020, in the beginning of this Covid-19 pandemic.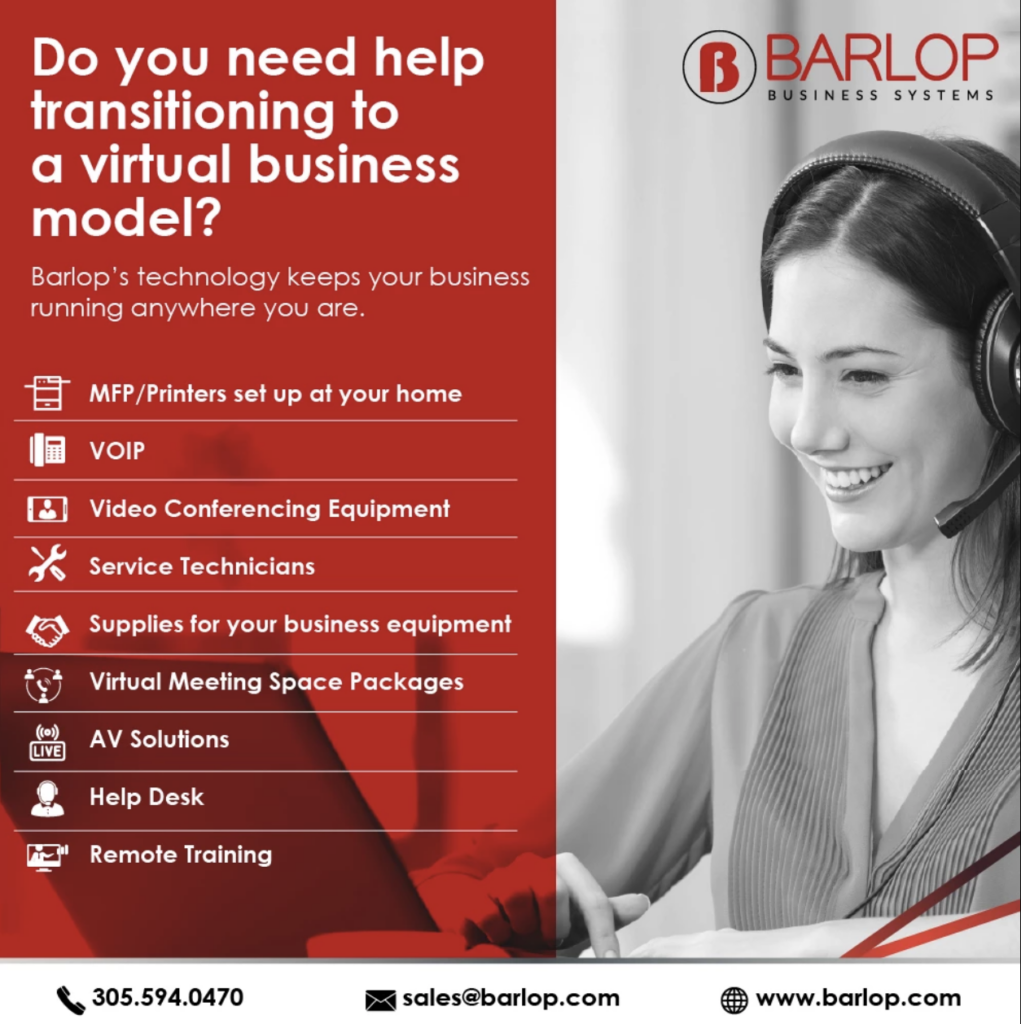 In a March 2020 Public Service Announcement, the FBI raised an alert regarding a large increase in cybersecurity attacks specifically related to COVID-19. Although the focus of the warning addressed the stealing of personal information, businesses must be vigilant. The World Economic Forum's 2020 Global Risk Report states cyberattacks are one of the greatest risks that businesses will face in the next decade.
Today's sudden shift to a remote workforce has only increased the risk and damages are predicted to cost up to $7 Trillion by 2021.
It's not that companies haven't had remote workers. Many have. Some have had mixed workforces with some employees working in an office, some remote, and some remote some of the time. But as many workforces are now entirely working remote, they have become vulnerable to security threats for several reasons:
1) The policies to ensure best practices for a fully remote work were not in place. 2) They do not have infrastructure in place for large remote workforces. 3) The change happened suddenly, combined with unexpected financial challenges.
Our article and informative material will offer ways to address each challenge and best practices companies can implement to protect both their business and their employees. First, however, it's important to know the types of cyberattacks your people are most likely to experience and where the gaps are that put you at risk. Barlop Keeps your business Protected 24/7.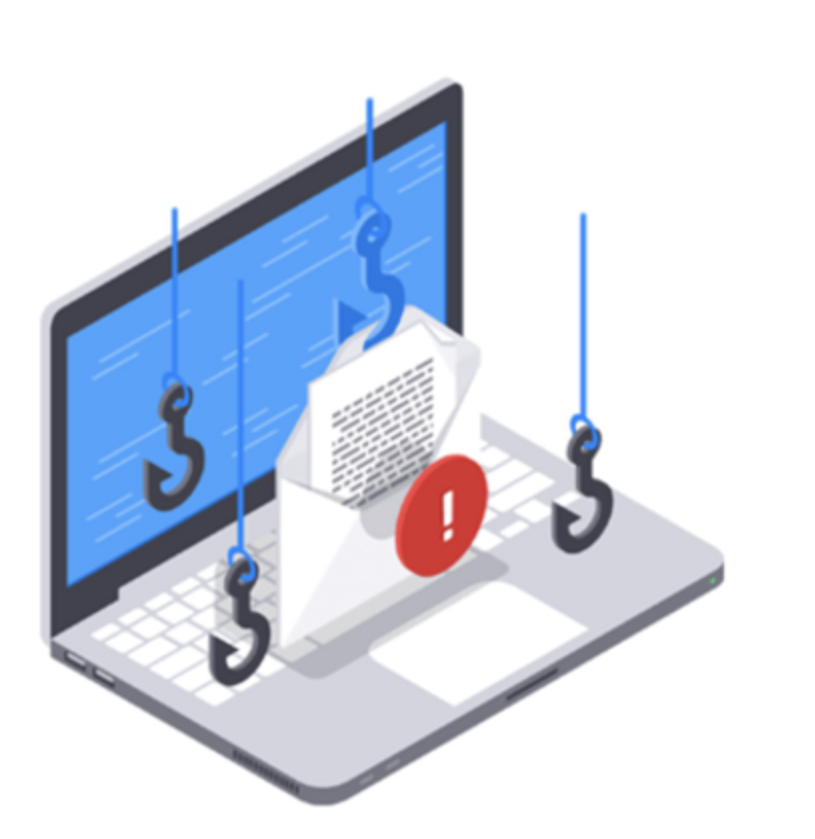 Types of cyberattacks on Remote Workers
Cybercriminals may have many ways they attack businesses but attacks on a business via its employees or on employees themselves take two main forms:
Ransomwares

Malware

Spyware
There are, of course, other cyberattacks and Strong endpoint protection can catch most of these, but its important to know Phishing and ransomware have a high degree of sophistication that require more than technology to stop them – it requires employee attention. Need an educational session for your team?
What companies can do to protect themselves?
Despite the challenges, businesses can – and should – quickly address today's challenges and protect themselves and their employees from cyber threats. This is especially true for small businesses who are at serious risk as cybercriminals.
43% of cyber attacks target small businesses.
60% of small businesses that are victims of a
cyber attack go out of business within six months.
Cybercrime costs small and medium businesses more than $2.2 million a year. 
Fortunately, with Barlop's Managed It Services, businesses of any size can affordably protect themselves with enterprise-level security.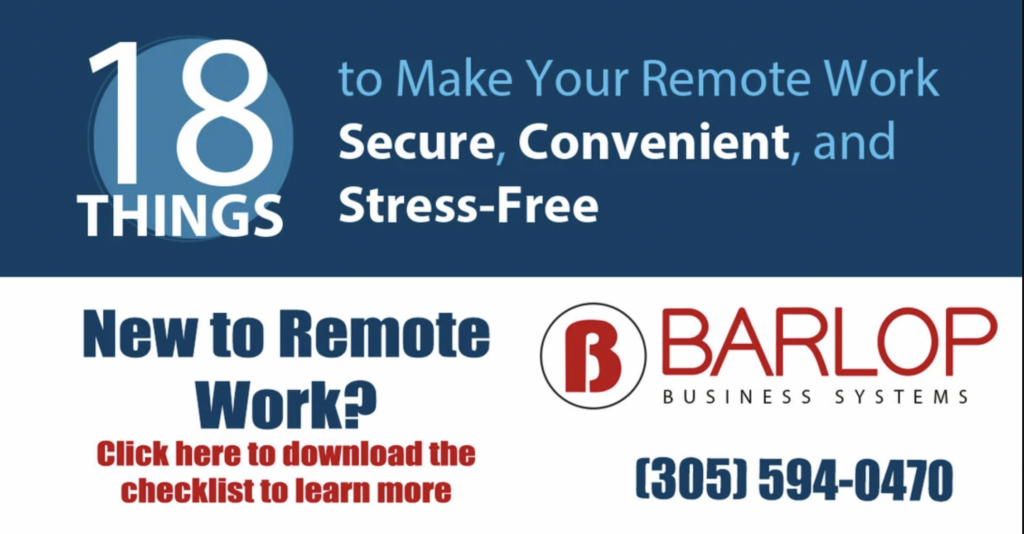 New to remote work? There are a lot of processes IT has put in place to make your lives easier and more secure in the office. If your transitioning to work from home, our checklist can help put similar processes in place to make your experience more secure, reliable, and, ultimately, more enjoyable.
For more information, request detailed summaries here.
Here are 18 ways to protect your Remote Workers
(Click here to download PDF File with detailed summaries)
1. Take a picture of your computer setup before you unplug and take things to your remote work location- including the cable setup in the back
2. Uninstall unnecessary software from your personal computer
3. Use the Virtual Private Network (VPN) at all times.
4. Install Updates, Update Antivirus & anti-malware tools.
5. Turn off automatic connections to your Wifi
6. Uninstall unnecessary software from your personal computer
7. Separate your network.
8. Use a password manager
9. Lock your computer
10. Ask your IT Personnel about installing DNS settings on your personal computer
11. Update your soft phone software.
12. Create a different user account for family and/or friends.
13. Ensure secure browser configurations
14. Don't be click happy
15. Use Firefox or Google chrome as your Browser
16. Check with your IT Team to make sure your data is being backed up
17. When in doubt: See Something Say Something ASAP
18. Think Twice