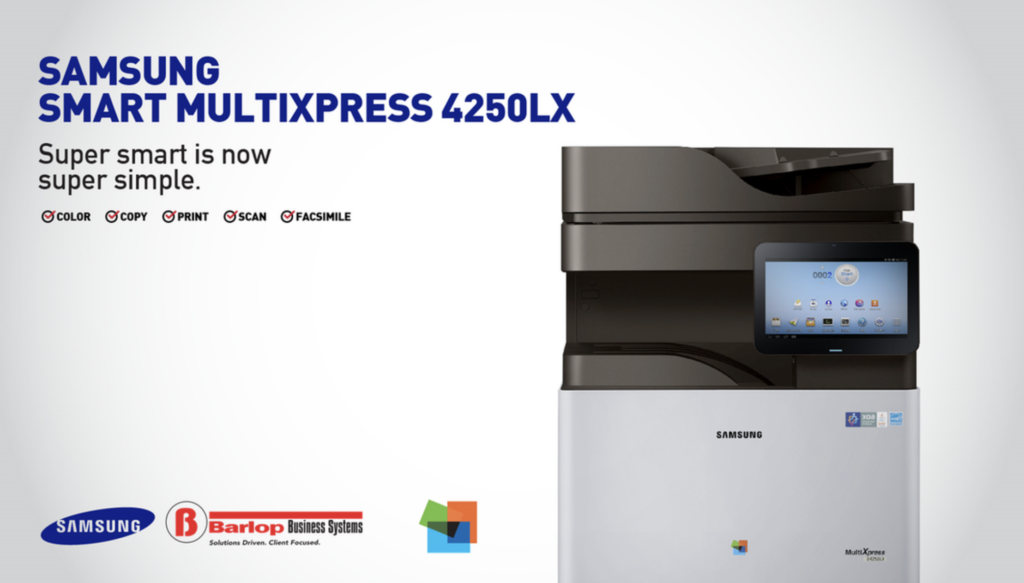 "The ProXpress M4580 series was developed to increase competitiveness in printer cost and lifespan, particularly in comparison to older generations of Samsung's A4 monochrome products," said Ahn. "The major task was to keep the printers' overall development costs and frame structure, while upgrading the electro-photography system." -Dong-cheol Ahn
Although developing new and improved systems for printing products is important, not all printing companies invest in research and development (R&D) for their internal equipment. Samsung Electronics' Printing Solutions Business operates a special organization called the Samsung Electro-Photography Lab, a part of its R&D Team, where more than 100 engineers work together to develop state-of-the-art printing imaging technology.
For Samsung Printing Solutions' first Tech Guru interview, Dong-cheol Ahn, the Head of Samsung Electro-Photography Lab, was invited to discuss the lab's capabilities and current industry trends.
Together with the lab's engineers, Ahn replaced the two-components developing method used by existing printers to a single-component development method. Simply put, he applied an electro-photography system originally used in personal printers and copiers to B2B printing goods – a first for Samsung's printer business. This innovative solution successfully supported the M4580's printing speed of 45 ppm, and increased its lifespan from 60K to 100K copies. Considering the stable product replacement rate in the printer market, the popularity and sales volume of M4580 continues to grow in the A4 market.
Advancing from their once-analog past, printers' internal electro-photography systems are evolving to meet the printing industry's rapidly diversifying digitization and smartification trends. This phenomenon can be seen through the introduction of Samsung's MX series, which comes with the inventive Smart UX Center. Ahn stated, "Personally, the development of the EP unit of MultiXpress (MX) series, which is equipped with the Smart UX Center, was one of the most difficult tasks I was asked to do. But it is also the lab's greatest achievement to date."
To begin with, increasing the MX's lifespan to 720K was a unique challenge. "The lab had to develop various new technologies, ranging from material technology to image control and mechanical design. We did this to enable devices to handle exceptionally high printing volumes – the equivalent of printing 10,000 copies every day for three months," he said.
To provide this level of serviceability for Samsung's customers, the Electro-Photography Lab is now focusing on developing algorithms that will help customers detect printing devices' lifespan information and analyze potential errors.
article credit to :
http://samsungprintingsolutions.com/2017/02/quality-electro-photography-functions-pave-way-smart-office-era/
Tags: