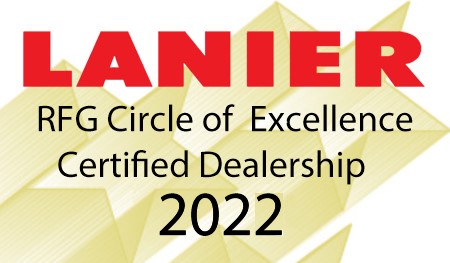 The RFG Circle of Excellence Award is earned by authorized Ricoh dealers that have demonstrated significant range and skill while serving its clients with consistent and reliable commitment, have a customer satisfaction measurement process & system in place, and their use of Ricoh Resources.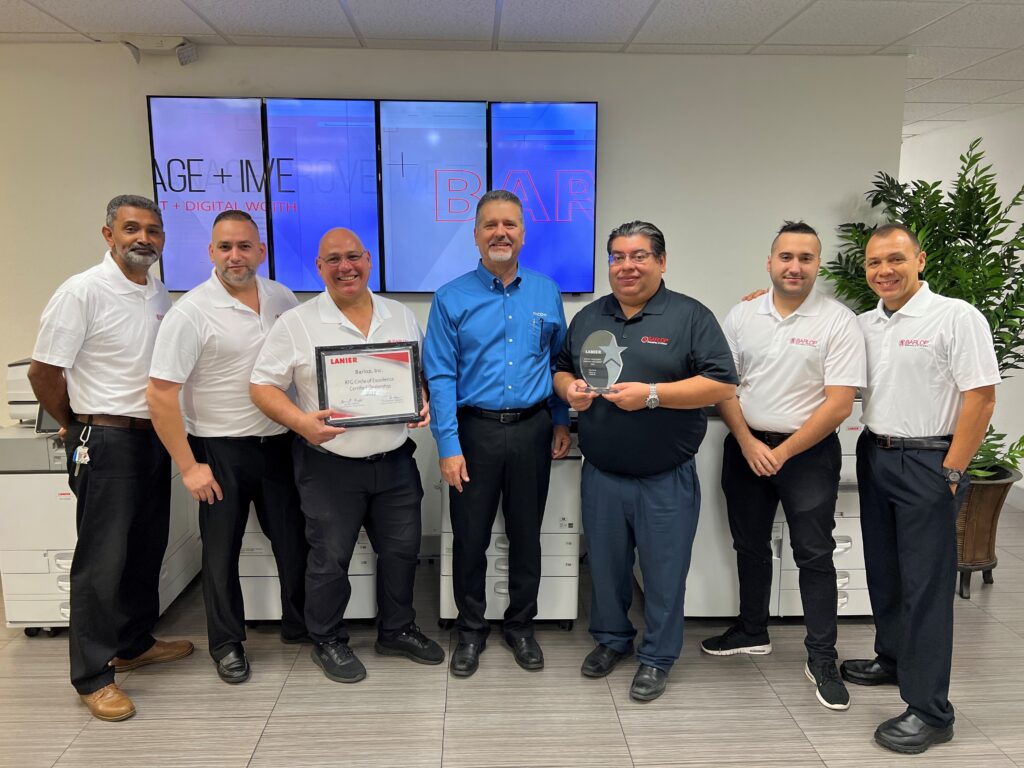 Qualifications for The RFG Circle of Excellence, Barlop exceeded the following requirements after proudly submitting our regularly reviewed service metrics, training records, and other information for review by Ricoh.
·         Use of Genuine (OEM) Ricoh Parts & Supplies
·         Hardware & Solutions Training
·         Relevant Industry Certifications
·         Service Organization Structure
·         Customer Satisfaction Measurement Process & System
·         Effective Utilization of Ricoh Resources
·         Business Plan Management & Process Improvement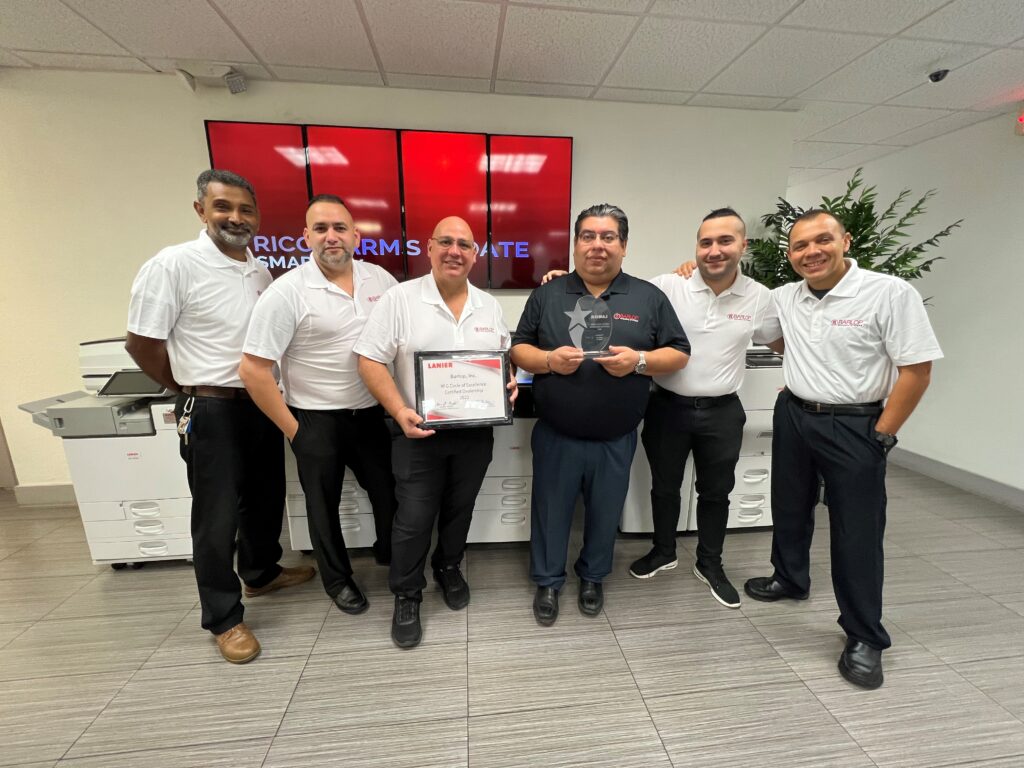 Barlop is proud of our service team for earning their distinction, in addition the service technicians earned a Prestige Level Certification for their high scores on various rigorous test that evaluate their experience, qualification and skills! We would like to thank our client's, who we strive daily for to provide them with the best customer service in South Florida, as well for always giving us the feedback we need, to know how well we do and what we need to improve on! Barlop would also like to give a big Thank you to Ricoh for always supporting our service team, sales team, and our overall company for over 30 years!
Barlop as a company would like to thank our service manager Elicio Moreira, our Ricoh support representative Carlos Liezan, and our Service team that go above and beyond to make sure our clients are happy, that their needs are met, and that their company works efficiently with the technology we provide. We appreciate every individual that takes part in helping Barlop be the best in the industry!