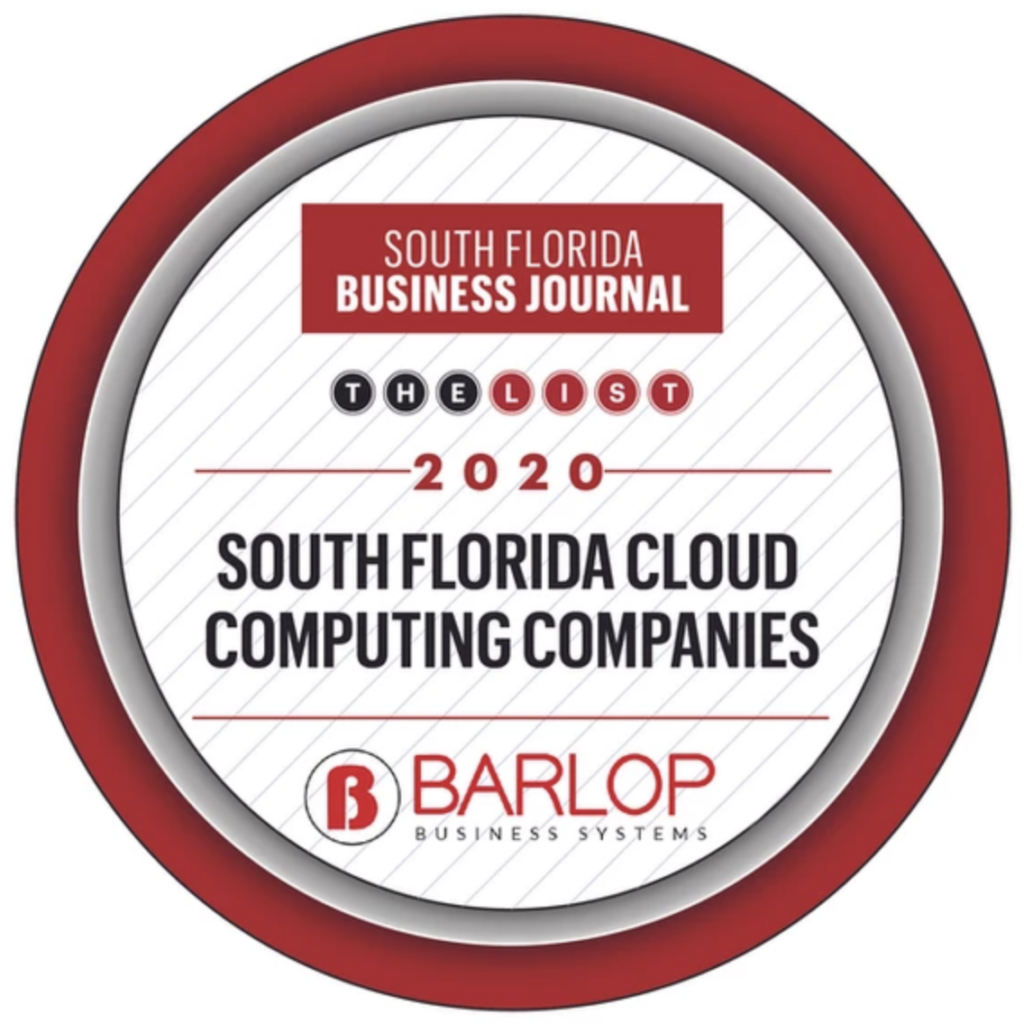 The South Florida Business Journal covers local news and business developments, especially in the Miami and Ft. Lauderdale areas and Barlop Business Systems was recently featured because they continue to excel in their role in the business community, which is to empower small to mid-sized businesses (SMBs) to increase their productivity through the deployment of advanced office technology systems. Barlop Business Systems helps SMBs solve workflow inefficiencies with a variety of solutions including unified communications, managed IT services, document management cloud solutions, and multi-function equipment so that they can maximize their performance
Due largely to the recent pandemic, many business owners have been reconsidering their office space needs. Whether that's meant that they need to upsize, downsize or shift to a more flexible "work-from-anywhere" model, business owners have had to reassess their technological capabilities to ensure that their technology is scalable, flexible and secure enough to accomplish that end. With the business landscape changing faster than ever before, technology has become even more of a central aspect of any growing organization. "Technology has come such a long way, especially over the last few years," states Monica Lopez, VP of Business Development at Barlop Business Systems.
"One of the most common problems business owners face now is they need to be in constant contact with their customers, regardless of their physical location. Many of our clients spend a significant time out-of-the-office, and we use technology to maintain that connection whether it requires unified communications, presence management, automatically rerouting office calls to cell phones or various other technology solutions to keep them connected with their customer at all times. While we've developed strong relationships with our customers over decades of service, we are urging our clients to contact us if they have any workflow inefficiencies, so that we can share how new advances in business technology systems can eliminate these concerns." Lopez later added
"Cybersecurity has also become a major concern for our clients, and until recently the investment required to protect IT infrastructure was cost prohibitive, but now, for a nominal amount, business owners can have a virtual CIO and IT department maintaining their operations, servers and desktops 24/7. Basically, there's no reason for business owners to be held back by IT complexities because the technology has matured so much recently."
Barlop Business Systems has been a major player in Florida for the last 38 years and has developed very strong client relationships through reliably equipping companies with multi-function equipment, scanners, digital displays, document solutions, IT managed services, business phones, VoIP, visual communication, toner, ink, paper and more. However, many are still unaware of how well-versed they are in IT managed services. In fact, they have been regularly winning awards, including their recent recognitions as one of Top 25 Cloud Solutions Providers and one of the Top 100 Privately Owned Companies in South Florida.
Barlop attributes its growth to its ability to foster exceptional relationships with clients by exceeding their expectations consistently, which is why nearly 65% of their customers have remained clients for at least 20+ years. As a result of such positive experiences, Barlop expanded its breadth of services into IT management and unified communications.
"Our clients' futures have become inextricably linked with their technological capability, which is why we've made such a strong investment in broadening our services over the past several years. We're excited to help our customers find new ways to increase their profitability by leveraging technology to do so," concludes Lopez.
About Us. Barlop Business Systems is a family owned and operated business Technology Company which has been serving the South Florida Community for over 38 years. Our high-quality business products provide solutions for all phases of the document life cycle & measurably decrease printing & document management costs up to 40%. Our reliable and consistent services maximize your company's workflow efficiency and performance. Our local presence enables us to be faster, simpler and easier to do business with. Our clients are our best assets. Let us prove it to you the next time you are in the market to lease or purchase equipment, or require service, parts, or supplies. Contact us at (305) 594-0470 or visit www.barlop.com
To learn more about our services and solutions visit us online
Visit article on SFBJ